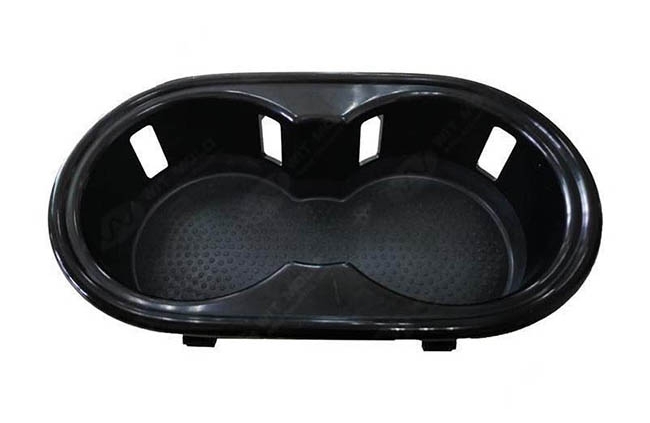 Two-Shot Molding vs. Overmolding
Injection molding is a popular manufacturing process, which can quickly produce complex-shaped precise parts without wasting a lot of materials.
Many different processes belong to the category of injection molding, including over-molding and two-shot molding. The two processes are similar, but there are some key differences-here are what engineers and designers need to know:
What is two-shot molding?
Two Shot Injection Molds, also known as dual-molds, double-shot molds, or multi-shot molds, are a subcategory of injection molding that allows engineers to create multi-material or multi-colored parts without adding additional assembly steps.
Through the different layers of materials or colors created by the injection molding machine, the two-shot injection molding process is best understood. The first material is injected into the mold to create the substrate, and other materials or materials will be molded around the substrate. After the substrate solidifies and cools, it is transferred by hand, robotic arm, or rotating plane to another cavity of the mold.
From there, the mold opens and rotates 180° with one side of the substrate to meet the other mold chamber and injection molding nozzle. Once the substrate is in place, the second material is injected and combined with the substrate to form a firm hold. Once the second layer has cooled, the last part will be sprayed out.
Engineers should know that Two Shot Mold can be accelerated or slowed down, depending on how the substrate is transferred to another cavity of the mold. Hand and robot arm transfer takes longer than the rotating plane, but the rotating platen molding is more expensive, usually, there are only high-efficiency options, mass production runs.
In addition, it is very important that the material of the mold is easy to bond, and the mold must be aligned to prevent deformation of the parts.
Advantages and disadvantages of two-shot molding
Two-shot injection molding is efficient and economical manufacturing technology. This process also produces highly durable terminal parts and assemblies.
From a design point of view, two-shot molding provides designers with a lot of flexibility, because this process can create complex geometric shapes and adapt to multiple colors to produce more beautiful parts.
In addition, because one machine manufactures the entire part, no post-processing is required, and engineers can greatly reduce manufacturing time, thereby reducing costs. However, it is worth noting that the initial two-shot injection molding machine may be costly, and the two-shot injection molding machine is more expensive than the standard injection molding machine. Fortunately, these costs are usually offset by labor savings and assembly costs for large-scale production runs.
What is over-molding?
Overmolding, like Two Shot Moulding, is a multi-shot injection molding process that produces a single final product from two or more different thermoplastics. This process is ideal for engineers who want to build components that are powerful, functional, beautiful, and that will not separate over time.
At the beginning of the over-molding process, engineers inject the substrate with a harder over-molding material. Then, the substrate is placed in an over-mold tool or an over-mold cavity within the same mold. The molten-over mold material is then sprayed into, onto, or around the substrate. After the molten material is cooled, the substrate and the over-mold are chemically or mechanically combined. The entire over-molding process only takes 30 seconds.
The product team must remember that all thermoplastics used in the over-molding process must be chemically or thermally compatible with each other. Compatibility with metal substrates is usually not a problem, because they can be used with any plastic over mold, but the product team may encounter compatibility issues when using plastic over molds. If the substrate and mold are not compatible, the final product may be deformed or poorly bound.
However, if two less compatible plastics must be used, the team can design mechanical bonding properties for the part after the fact, although this may result in higher costs.
Advantages and disadvantages of over-molding
Overmolding and two-shot injection molding have many of the same advantages. They are ideal for quickly creating durable, reliable, and vibration-resistant parts with complex geometries, but over-molding is best suited for low-volume production runs.
Compared with two-shot molding, over-mold design is also easier, because engineers can use any standard injection molding machine to carry out this process.
In terms of disadvantages, the tolerances of over-molded parts are often lower than those of two-shot injection molding. It is also important to remember that plastic compatibility requirements may constrain designers.