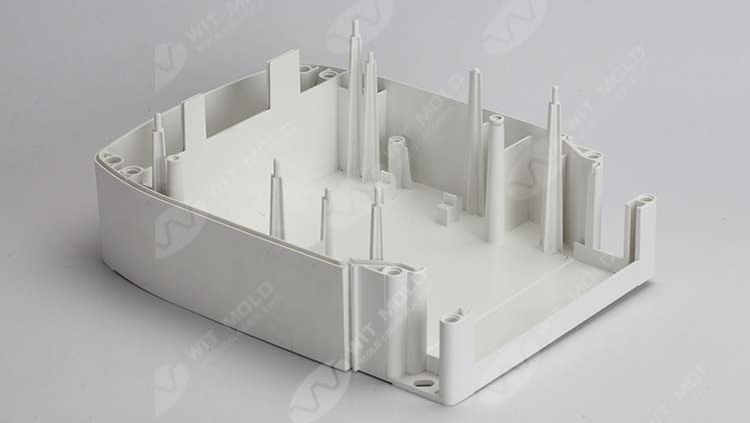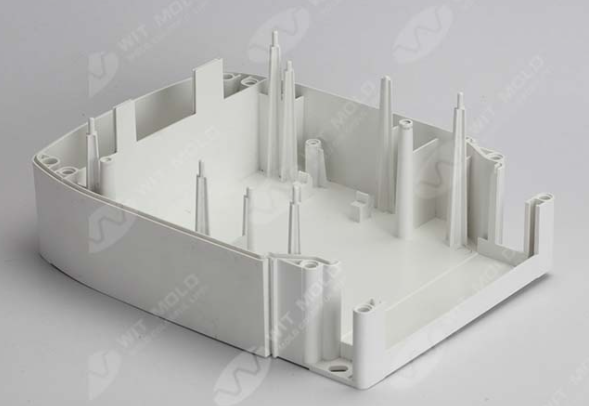 In plastic injection molding, the cooling rate is the last section of the molding cycle.
The cooling rate is a decreasing rate from the time the plastic resin enters the mold until the last cavity of the mold is filled.
When the cooling process is complete, it is safe to remove the part from the mold.
Factors that affect the cooling rate and the final molded part
---
Mold Cavity Pressure
The cooling rate is monitored, measured, and displayed on a pressure curve. It is displayed this way because as the plastic resin cools, it shrinks, which reduces the mold cavity pressure.
Mold Temperature
In plastic injection molding, the temperature of the mold itself can be a factor in the cooling rate process. Aside from affecting mold cooling lines, mold temperature can affect part blemishes, like:
Mold Warpage
Sink Marks
Jetting
Improper mold temperature can also impact properties, such as:
Molded-in Stress
Fatigue Resistance
Wear Resistance
Creep Resistance
Molecular Weight
Dimensional Stability
The cooling rate can also be affected by the use of metals that conduct heat away.
The cooling process is complete when the temperature is no longer reducing and any additional time spent to cool the part is useless.
When the cooling process is complete, it is safe to remove the part from the mold.
TIP: During the plastic mold design phase, you must consider the best possible cooling channels for the mold. Using a plastic molder with a deep knowledge of cooling rate process optimization will allow for better control over the mold temperature, and thus, the cooling rate. It will also provide the best cycle time and the best outcome for a good, stress-reduced molded part.
How to Calculate Cooling Time?
---
Cooling time in injection molding is a critical part of the production process. It is the amount of time the molten plastic takes to solidify. An adequate cooling system is required to transfer heat away from the mold and maintain a stable cooling rate, ensuring the highest quality final products.
One of the quickest methods for estimating the cooling time is using a formula that accounts for the thickness of the part in an equation based on the effective thermal diffusivity. The thermal diffusivity estimates the transfer of heat in and out of material.
Since its establishment, WIT MOLD has successfully exported more than 2000 sets of molds with different types of structures and designs, which are applied to a variety of industries.